Discover the Top 5 BeamNG.drive Alternatives for Your Ultimate Gaming Experience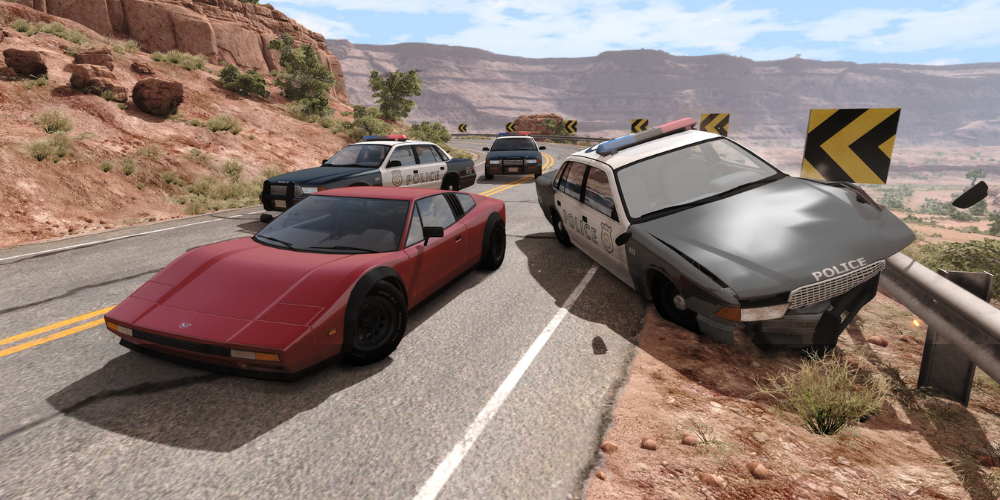 If you're an avid fan of BeamNG.drive, you know that there's nothing more satisfying than wreaking havoc on incredibly realistic cars and experiencing next-level driving simulations. But let's face it – sometimes, you might crave a slightly different experience without compromising the adrenaline rush that racing games have to offer. To help elevate your gaming experience, we have curated the top five BeamNG.drive alternative games that promise hours of non-stop entertainment. Get ready to dive deep into these gaming masterpieces and explore their intricate storylines, adrenaline-pumping gameplay, and mesmerizing settings. Without further ado, here are our top picks for the best BeamNG.drive alternatives:
1. Wreckfest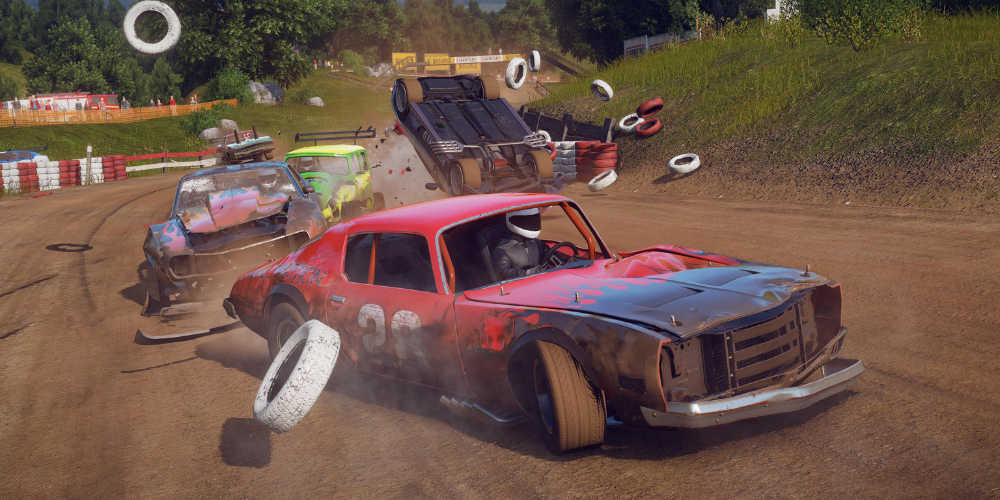 Demolition racing fans, rejoice! Wreckfest is the ultimate BeamNG.drive alternative for those who inherit the love for smashing and crashing highly realistic vehicles. Developed by Bugbear Entertainment, this game offers an irresistible mix of high-speed on-track and off-track racing, coupled with a potent dose of vehicular carnage.
Gameplay
Wreckfest boasts a unique in-game physics engine that ensures hyper-realistic car damage and thrilling multiplayer gameplay. You can customize your vehicles, race opponents, and participate in demolition derbies for maximum destruction. The game also offers a career mode where you can earn experience points, unlock various upgrades, and propel your way through the ranks.
Story and Setting
While Wreckfest does not come with a storyline, it doesn't make the gaming experience any less enjoyable. You get to race across various locations, each with its own set of challenges to overcome. From rural circuits and muddy banger tracks to real-life-inspired short courses, Wreckfest provides an exhilarating experience at every turn.
2. Rigs of Rods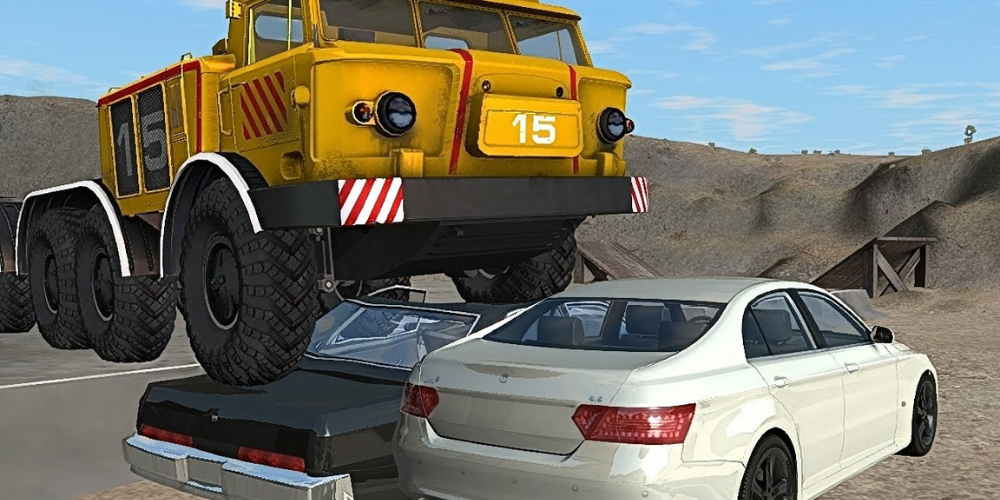 Open-source simulation games rarely hit the mark, but Rigs of Rods begs to differ. This free-to-play game offers not just realistic car physics but also simulates airplanes, boats, and even cranes. Rigs of Rods is the brainchild of a group of talented developers who wanted to create a highly versatile game where players can simulate almost any kind of vehicle.
Gameplay
The key to understanding Rigs of Rods' gameplay lies in its flexible vehicle infrastructure. The game uses a soft-body physics system that allows players to experiment with different vehicle types and enjoy realistic motion and damage simulation. Players can choose or create their vehicles, venture into diverse terrains, and test their vehicle's capabilities to the fullest.
Story and Setting
While Rigs of Rods does not have a traditional storyline, its open-world setting offers endless exploration opportunities. You can traverse different environments, such as deserts, forests, mountains, and populated cities. This phenomenal flexibility in gameplay allows you to customize your gaming experience and shift between various settings for endless engagement and replay value.
3. Next Car Game: Wreckfest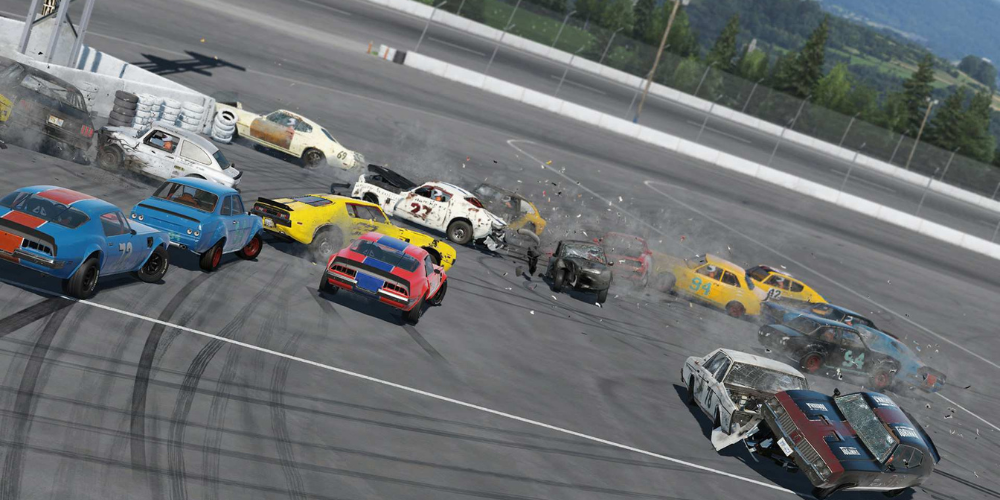 Next Car Game: Wreckfest is an early prototype by the creators of Wreckfest. It is an exhilarating simulation game that captivates fans worldwide with its unique soft-body damage model and high-adrenaline racing experience. This game offers a wild, chaotic spin on traditional racing games, making it a must-play for fans of BeamNG.drive.
Gameplay
Next Car Game: Wreckfest features relentless racing and demolition derby events, giving players ample opportunities to unleash their inner daredevil. You can bash and crash your way through the event, earning points and experience as you collide with other vehicles and damage your opponents' cars. The game also offers a sandbox mode, allowing you to experiment with different vehicles and settings.
Story and Setting
Much like Wreckfest, Next Car Game: Wreckfest doesn't follow a storyline. The game focuses on providing an engaging racing and destruction experience by setting races in various locations and tracks, each with its own challenges to overcome. With a wide array of tracks and vehicles to choose from, the game ensures that every race feels different and enthralling.
4. My Summer Car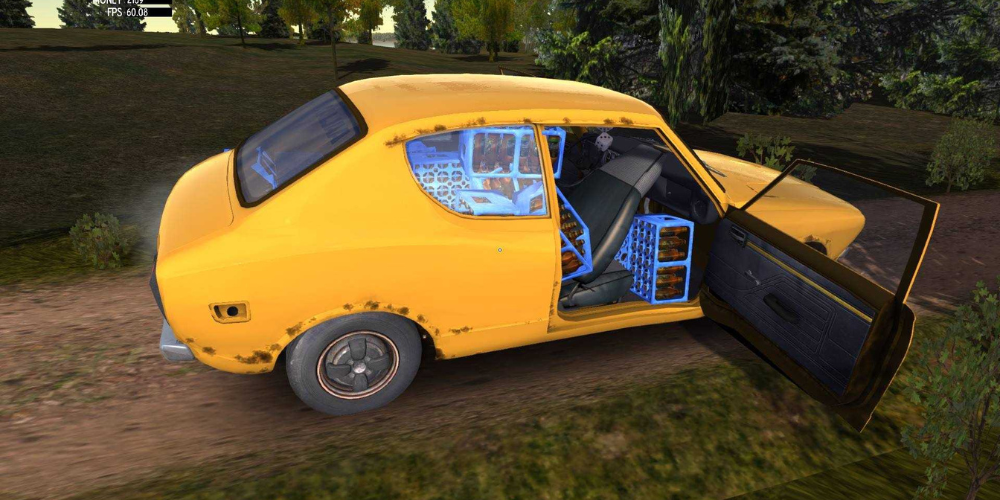 My Summer Car is an unusual yet strikingly entertaining game developed by Amistech Games. It combines survival, car building, and open-world exploration in a highly engaging Finnish countryside setting. If you're looking for a BeamNG.drive alternative that offers gameplay diversity, look no further than My Summer Car.
Gameplay
My Summer Car places you in the shoes of a young Finnish man tasked with assembling, maintaining, and upgrading a project car. You start with a disassembled vehicle with scattered parts that need to be put together correctly. Additionally, the game also features survival elements, making it more challenging and lifelike.
Story and Setting
My Summer Car is set in rural Finland in the 1990s, providing players with an authentic representation of the location and era. The game follows the protagonist's journey through self-discovery and car-building, against the backdrop of a laid-back Finnish countryside. The game's story and setting are endearing, adding depth and charm to any gamers' experience.
5. V-Rally 4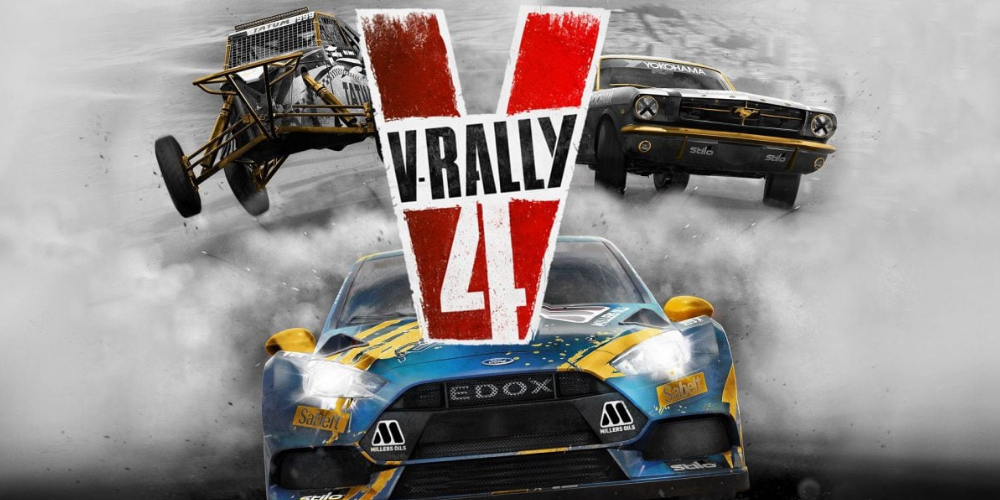 The V-Rally series made a triumphant comeback in 2018 with V-Rally 4. Developed by Kylotonn, this game offers a more traditional racing experience with its dedicated rally racing thrills. It is an ideal alternative to BeamNG.drive if you're seeking an adrenaline-fueled racing experience.
Gameplay
V-Rally 4 features over 50 rally cars that you can race across various off-road tracks and terrains, such as gravel, mud, and snow. The game offers five different rally types, including Rally, Extreme-Khana, V-Rally Cross, Buggy, and Hillclimb, each with its unique challenges and game mechanics.
Story and Setting
V-Rally 4 features a career mode, allowing players to live the life of a professional rally driver. Starting with limited resources, you must work your way up and earn sponsorships and contracts that allow you to buy, customize, and upgrade your vehicles. The races take place across various picturesque locations around the world, from the deserts of Africa to the forests of Europe, immersing players in a global racing experience.
Bottom Line
These top 5 BeamNG.drive alternatives are a must-try for any racing and vehicle simulation enthusiasts. Each game offers a unique and engaging experience, providing hours of entertainment and endless replay value. Have fun exploring their diverse stories, vibrant settings, and riveting gameplay that remain faithful to the essence of car simulation games. As you navigate through these virtual worlds, remember to have fun and appreciate the intricate mechanics and attention to detail that each game developer has poured into their creations. There has never been a better time to strap in, rev your engines, and embark on a new race across the exhilarating landscapes of Wreckfest, Rigs of Rods, Next Car Game: Wreckfest, My Summer Car, and V-Rally 4!